Hot off the presses! You can now have your own school of fish!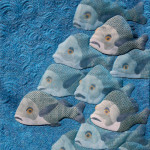 The pattern is ready and available in traditional paper format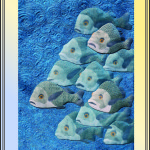 click here for a paper pattern.
or instant gratification format PDF.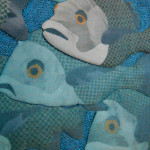 click here for pdf pattern.
This little beauty uses my unique technique, Trapped Applique, to create this fun wall-hanging. Easy to completed with traditional applique techniques too! Enjoy – all you fish lovers out there!