I have been honored to be invited to teach at MQX New England  April 8th – 11th, 2015 and am proudly delighted to see that Optical Illusions has sold out!
But there's more I can offer you!
Tessellating Trees – a quilt as you go project that you can actually finish in class!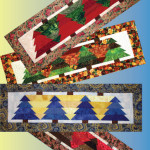 Perhaps you want to expand your arty side, how about taking shadow trapunto to a new level. Learn the basics of my innovative technique by creating your own silhouette. I'm thinking about calling this technique Trapped Applique.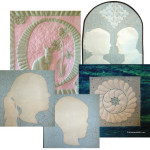 Follow this link to find the Tessellating Trees and Shadow Trapunto workshop at MQX here. Fiddle around the site and see all the goodies MQX has to offer! Hope to see you there!